VOL .001 | People Of The Pen .004 | Andrew "HEZI" Schulz
Stand up | Media Mogul | Content Pioneer
"Long Live The Flagrancy"
By Chris Crocitto Founder & Editor in Chief
Published DECEMBER 24TH, 2020 
__________________________________________________________________________________________________________
People of the Pen  is a series dedicated to dialogue about the writing process, inspiration, and the different mediums of the artists and creatives that, keep that pen game strong.
__________________________________________________________________________________________________________
Schulz Saves America:
Netflix finally got themselves a Schulz comedy special.
Earlier this year
Andrew Schulz
urged creatives to keep producing content and use these times to grow their catalog. He showed us how it's done by creating content like a mad man this year. Between all the podcast episodes, Patreon episodes, a 17-day streak of
fireside corona chronicles
, hosting interviews with
Tiger Kings Doc Antle
, and
El Chapo's legal counsel
, Schulz has teamed up with the comedy giant NETFLIX for Schulz Saved America. It's safe to say that Andrew Schulz has perfected the "built it and then they will come" model.
Schulzism |
…"You can either be a man of the industry or a man of the people, I chose to be a man of the people."…
                                                                                                                                                               - Andrew Schulz |
Flagrant 2 Podcast
On Thursday, December 17,2020, the four-part special of the year dropped
SHULZ SAVES AMERICA
. The team keeps that same energy with their "everyone gets these jokes" mantra. Schulz chops it up about everything from, your favorite Brooklyn Nets star playing fundamental trap defense against Peggy Bundy in a suite at the W; to world events, political ass backwardness, and the proper way to eat a "chicken-eh-tende". The flagrant family always delivers.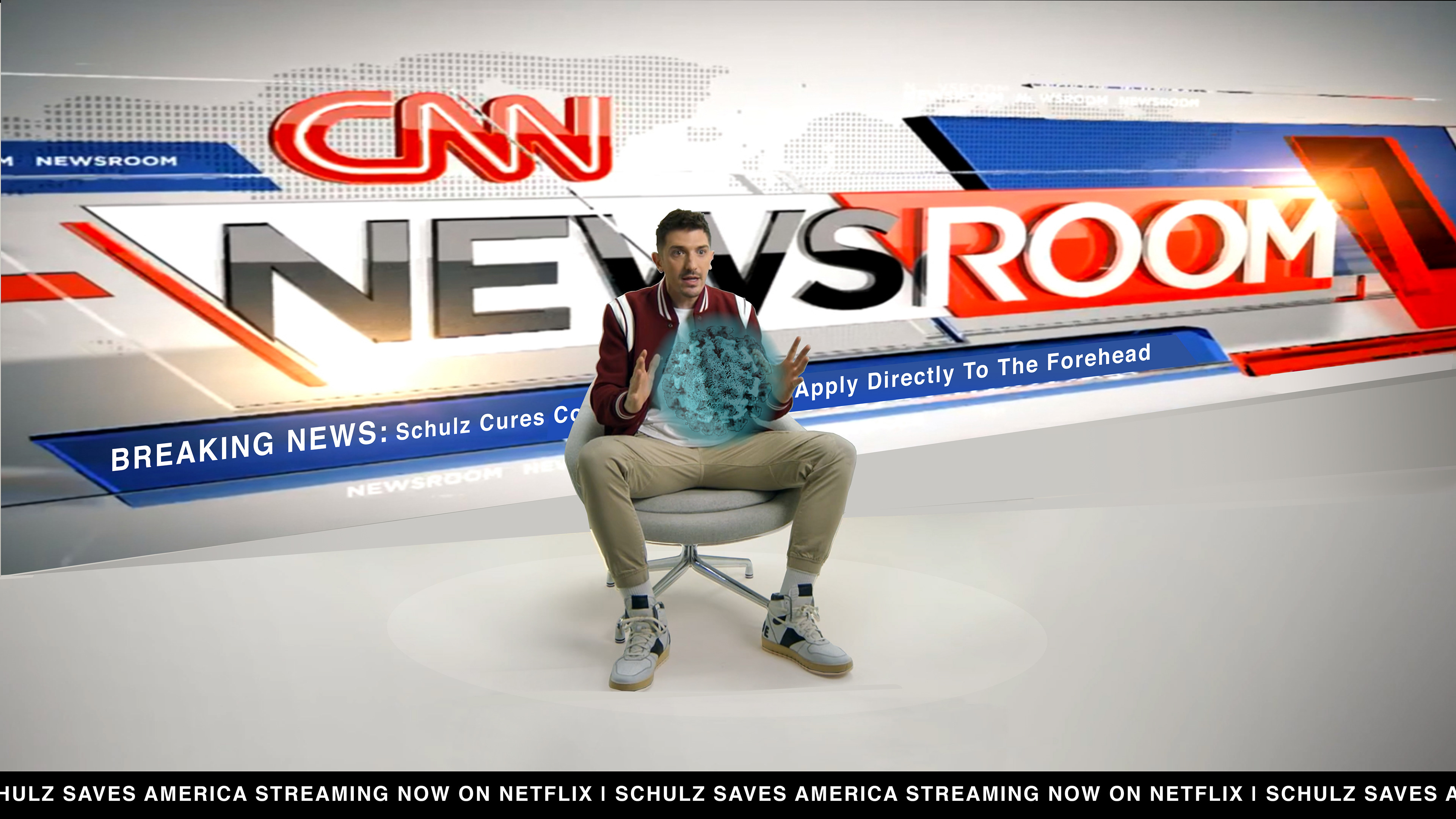 The clever quarantine cup check to our dull and droll locked down physiques starts off as witty and energetic as the monologue style quick cut joke heavy series that preceded it. With quick quips, double entendres, and graphics filled with more
inside jokes
than an internet series that rewrites comic's most offensive jokes in a coffee shop in the big apple. The special starts off strong and dense, like the moral of an intern at the White House in '93. The writing takes aim at both anti- maskers and hypocritical political officials. The anybody can get it satire slingers, hit the nail on the head and shed light on all the inconsistencies on both sides of thought processes and, stays neutral in stance.
"…Being a piece of shit politician goes both ways."
Schulz goes on to give us clever clap backs on the Chinese government; the misconstruing of self-acceptance with risks to your PPO coverage; voter turnout verse, the craze over chicken-based club counterfeits; cat people; and an adult film sensation whose headshot made its  way into every WhatsApp group chat. This part of the series uncovers the silver lining to the madness and segways into jokes about soapbox standing Reynolds-wrap hat-wearing sasquatch surveyors.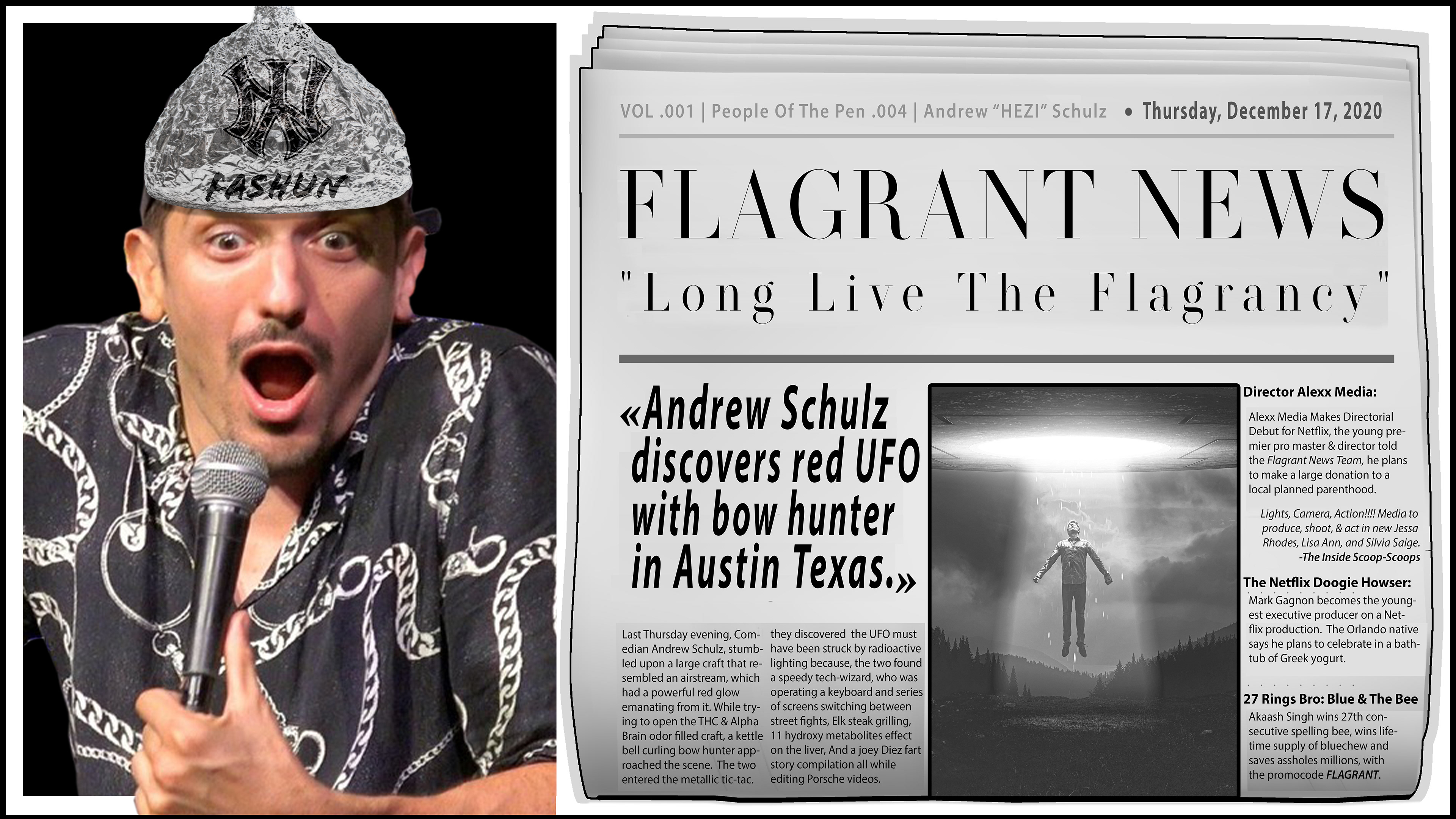 Schulz takes shots at the greatest hits of conspiracy theories from UFOs, agent provocateurs, to your friendly neighborhood NSA agent whose listening to your phone calls. Waive hi to your front face camera, activate your ring and, turn on the mic to your google home because thanks to the alphabet boys you'll never be alone again. The writing team keeps firing at our favorite tinfoil hat theories, like billionaire Humpty Dumpty throwing himself from the proverbial, camera-less and guard abandoned "wall". Before being able to hide all of Vitoria's secret's and bank statements. They also cover the big tech algorithms and companies that are trying to chip us, vaccinate us, and, swindle us into thinking they believe the things they're telling us. To wrap the segment, Schulz shows us why when we believe these conspires, we come up short, like Tory Lanez at the balloon blast carnival game. So, check your bias before you believe that something in the water can change a frog's identity or the shape of the Earth resembles your family heirloom china. So as the Shakespearian
"assholes"
so graciously put it: "…accusations need to be accompanied by tangible evidence… so keep fighting for what you believe in but remember words matter,    but facts matter most of all."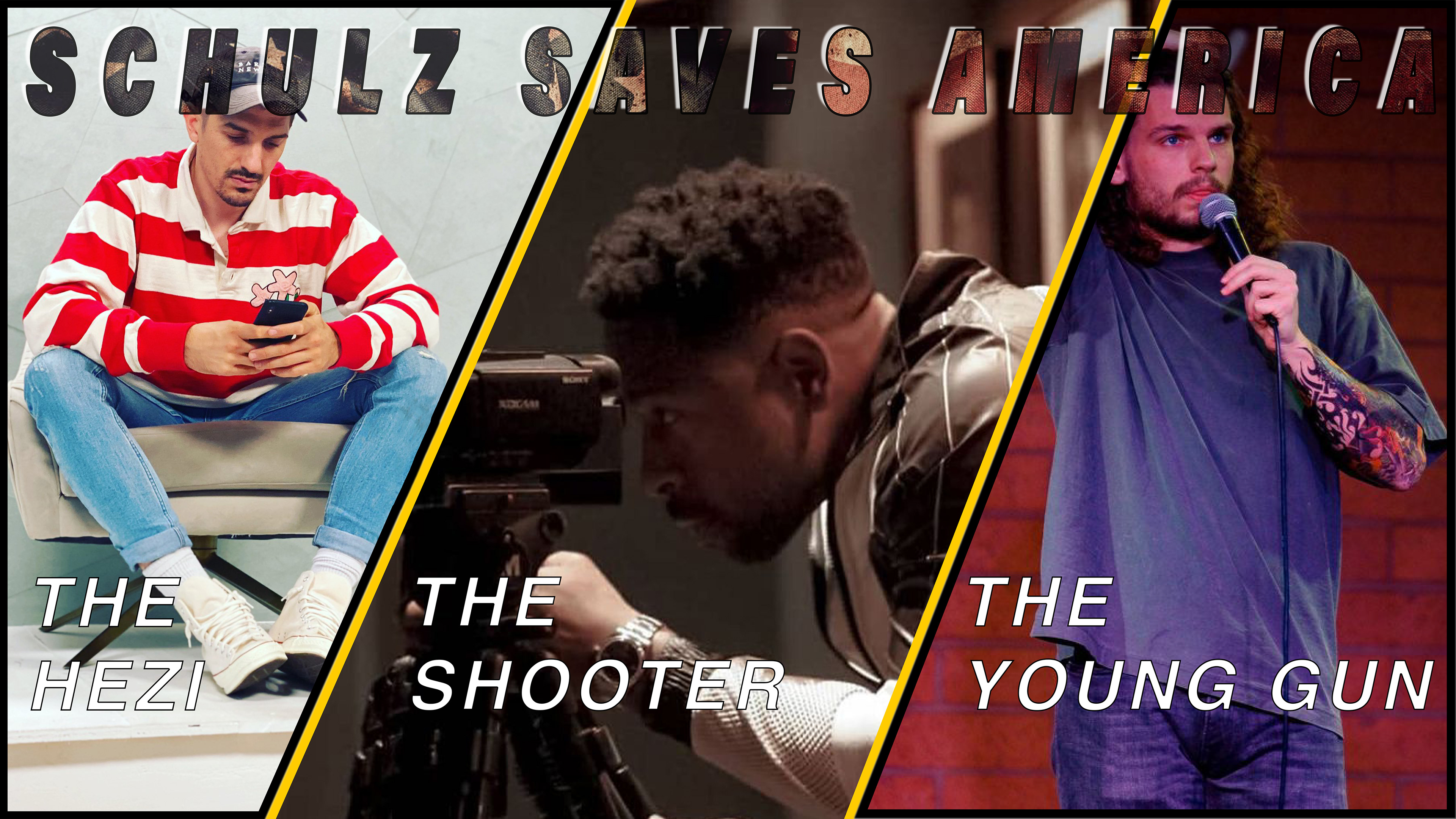 In the third installment of this satirical showdown Schulz and co. managed to mangle more left-leaning lingerie than a shirtless Cuomo's pierced pepperonis at a pandemic press conference. Between crucifying Karen's for their absurd behaviors and calling out the Fox news fascist phallic flickers for their misleading takes on social issues. Schulz and his co-writers manage to cover a series of sensitive topics with grace but manage to get their poignant ideas across in an easy to digest way.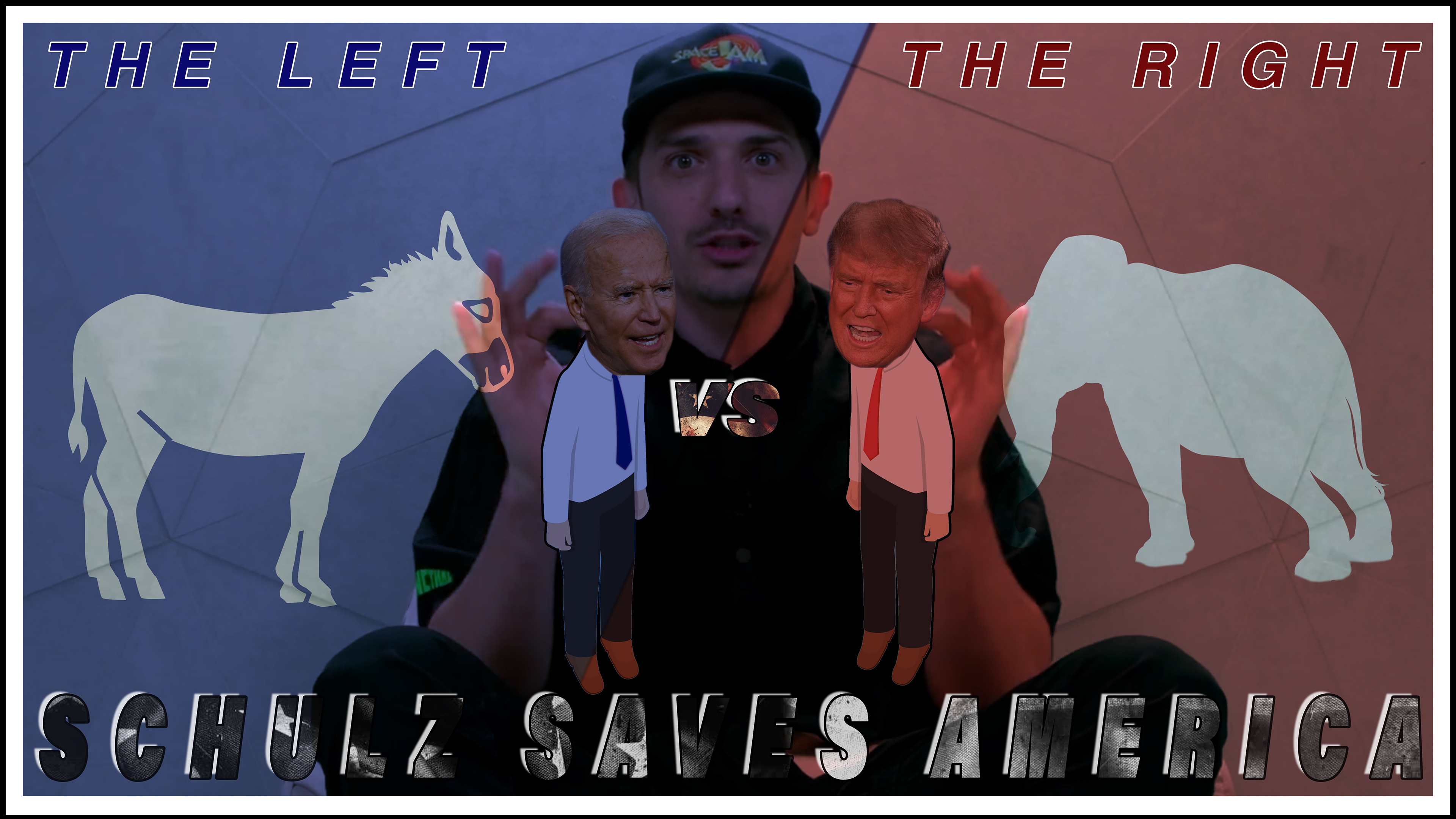 The finale to the four-part special Schulz enlightens us on the divisiveness of the media and how the fringes of society use Facebook. Most of us operate in "the gray area", most of us don't believe the discordant dummies on either side of the aisle. We just want a nuance balanced discussion about how we can all coexist. With a diverse amount of cultures, creeds, and believes we should be able to get along better. Just look at Houston (which Schulz describes in detail), Miami, New York or, LA. So, grab your "senior citizen streetwear" and stand in solidarity with one another so we can get back to arguing about what really matters like, murder hornets, UFOs, how to pronounce Elon's baby's name, where the monolith ends up next, and are we living in a simulation?
So What Has This Four-Part Special Taught Us...
Schulz and his writing team, Gagnon, Slowik,  bring real funny. The team brings us actually fleshed out comedy gold, not "I got this script an hour ago and it's dog shit, kind of SNL funny". Jokes up even till the very last second, stay tuned and there will be a surprise, especially if you're...never mind.  Schulz's version of a quick cut talk show shows us that TV will go extinct as long as online creatives can emulate popular TV ideas formats with higher quality content. This idea that someone needs to go to a network to validate an idea has been proven wrong time and time again, just look at some of the most popular podcasts. The podcast model has changed the game and replaced "appointment television" as Uncle Charla calls it. Don't even get me started on the Patreon and Live show sales.
The 4-part series breaks affiliation to either side of the aisle and operates as nuance in a nutshell, where the gray area of audacious bull busting, line pushing comedy dominates.
Shout out to the amazing team of

Andrew's

comedy assassins: The youngest co-creator in NETFLIX history

Mark Gagnon

, director and shooter extraordinaire

Alexx Media

, joke writing blackbelt

Robby Slowik

, international man of mystery

Efe Ilguy

,

Miles McCreery

who killed it with those graphics. This guy is a photoshop genius, Mr. 49%

Dov Mamann

, and studio designer, master craftsman

Ben Uyeda

. As well as Adam Donnelly, Dave Carroll , Michael Amodio, John Skidmore, John Rafanelli, John Nemeth.
Go Check Out The New Schulz Saves America Special Only On NETFLIX